Is your Google Ads account suspended?
Following these recommendations has helped businesses increase their chances of being reinstated in the past.
Don't create a new Google Ads account.
Do not create another account for google ads, even if Google support advises you to. It is against Google policies to create a new Google Ads account for the same organization or business that already has an account.

Google might think that you did something wrong with one account and now you are going to follow the same with the new one and they will suspend the other account as well. If that happens ever it will be all the more difficult for you to get the initial suspension lifted.

It will be more difficult and possibly require professional assistance, it might still be possible to have your original suspension reversed.
Avoid shouting at Google.
Advertising on Google is very important for your brand, but getting the message that you will not be able to do so from now on can be very frustrating. Moreover, google does not give any information regarding Google's reasoning or possible solutions.

But yelling at Google over the phone or via email will only make things worse. They do not appreciate many emails and an overflow of calls.

To suspend and/or to reinstate your google ads account are NOT made by the Google representatives with whom you can interact. They are only fulfilling their duties, occasionally with the knowledge of Google's policies that is available on google ;).

At such a time having someone else to do your work is really calming. Moreover, letting the expert deal with technicalities is the best option anyone can have.

When we communicate with Google and submit appeals on our clients' behalf, we do so with the utmost respect, show our appreciation for the policy team's time spent reviewing our appeal, and offer our apologies for any errors our clients may have made.
When hiring a "Expert" from Fiverr, Upwork, etc., use caution.
There are many people who claim on gig marketplaces like Fiverr and Upwork that they can assist in unblocking Google Ads accounts.

Well, some of these people may be actually able to help but there are also people who claim to be the "experts" from these platforms who have attempted and failed to assist clients in getting back on Google Adwords, aggravating suspension issues.

Ensure to have a thorough background search on anyone you decide to work with in this field before you actually start working. Look for feedback from actual companies that they assisted in getting back online.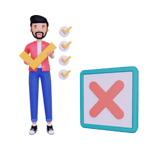 Do not file additional appeals.
There is no official cap on the number of appeals you can submit to Google, but the more unsuccessful appeals you submit, the less likely it is that your subsequent appeal will be taken seriously.
Why Do Google Ads Accounts Get Suspended?
Google aims to safeguard users.

There are a ton of people who want to take advantage of Google's traffic to con people. We should be thankful to Google for investing billions of dollars in averting this because.

On the downside, Google's protections mistake legitimate companies quite frequently.

Moreover, advertisers occasionally neglect to read Google's policies and overlook the tiny details of what is necessary to advertise on the platform.

There are instances where an advertiser did nothing wrong but Google was justified in suspending their account in order to protect users due to circumstances beyond their control, such as when their website is hacked and malicious links are added to it.

Google, however, won't divulge the reason for suspending your account.

Although Google will technically inform you of the reason for the flag, such as "Suspicious Payment Activity" or "Circumventing Systems," and link you to a general policy that addresses the issue. Still, it can be very challenging to define the precise reason why your account was marked as suspicious.


The Policies That Get Flagged the Most
Though Google has many policies. we tend to encounter a select few "frequent fliers" when companies contact us for assistance with a suspension which are mostly accurate.
These are typical explanations for this suspension:
Due to Google's lack of explanation for their suspicions regarding your payments, this suspension may rank among the most frustrating to deal with.

Overturning a Suspicious Payments suspension requires clarity in your appeal to Google. You need to figure out what flagged the system initially and fix the issue, and then explain in clear terms to Google what you did and why your payment method is not suspicious.
What Google refers to as an "egregious" violation is breaking this policy. This implies that a Circumventing Systems suspension is more difficult to overcome than other "non-egregious" infractions

These are typical explanations for this suspension:
If you're flagged for this policy, Google is essentially saying that you are trying to trick users and/or get around Google's systems.

It's quite usual to get unintentionally and unknowingly violate these policies. A few examples we've seen before are:
There are many reasons why you might be flagged for Circumventing Systems. To get reinstated, you need to make sure your site is clean of redirects, provide accurate and comprehensive information about your business and pricing practices on your website, and identify and cancel other ad accounts that may be linked to the suspended account.
Discriminatory Business Practices
Google's decision to suspend your account indicates that they are suspecting your company's operating procedures or business model.

These are typical explanations for this suspension:
Businesses that use brand names and logos connected to other websites run the risk of being flagged under this policy in particular.

For example
To get reinstated we have to figure out what is the issue Google has with the company and then lay out for Google why it isn't an issue, along with any necessary supporting documentation.
Failure of Business Operations Verification
Due to Google's global rollout of Business Operations Verification for advertisers, this has become more typical.

These are typical explanations for this suspension: .
Due to Google's ongoing changes to their appeal form and the queries they pose to businesses, this suspension reason is challenging.

You have to fill out the form very carefully and accurately to avoid causing any confusion with your responses. This can be particularly difficult for companies that don't neatly fit into the categories that Google offers (e.g. auction houses, mortgage brokers, etc.).
Google has a zero-tolerance policy for the distribution of fake goods via its ad network. This is an "egregious" infraction of the policy.

These are typical explanations for this suspension:
When it comes to getting over this suspension, documentation is essential. You must Unequivocally demonstrate to Google that you have the right to do so and that the goods you are selling are authentic if you use third-party brand names on your website. If you're selling products under your own brand, you must show Google that you are the creator of the goods and not a copycat of another company.
Suspensions for Google Merchant Center
Running Shopping campaigns requires a Google Merchant Center, so if your GMC is suspended, you will no longer be able to do so. In some cases, this will also result in the suspension of the associated Google Ads account.

There are a number of Google policies for Google Merchant Center that are self-explanatory, and for which Google will give you advanced notice of a problem you need to fix before the account will be suspended.

Examples of "plain" suspensions are as follows:
But in addition to those rules, there is a "Misrepresentation" rule that is frequently complicated.

Google has strict guidelines regarding the data that e-commerce companies must post on their websites and the format in which that data must be presented.

Google heavily repressed Google Merchant Centers due to the rise of con artists and poorly run drop shipping companies.

You must accurately complete the necessary policy information within Google Merchant Center as well as have clear, comprehensive policies readily accessible on your website
Raj Rajesh
I am pleased with the professionalism and talent that has been provided! Team is easy to work with and understands our requirements from the beginning and most important is time management. You people have done a fabulous job and the final outcome will definitely speak about your marketing and amazing ideas. I would definitely recommend Avsom Digital Solutions.
Questions and Answers Regarding Suspensions of

Google Ads
Determine if we can assist you